The head says: We are a 4-star Superior Hotel in Obertauern. The heart says: You can't count the stars here with us – since it is our guests who are the stars. A bustling adults-only community, where each and every moment is lovely.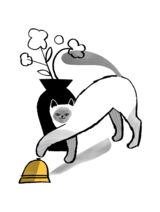 Meeting rooms in the Enzian
Here with us the vibrancy of life is right at home. Personable and contemporary. Sophisticated and curious. With great vibes and great conversations during the live broadcasts in our Sports Lounge. With cosy nooks for new and old friendships. Or a cosy spot by the open fire to enjoy a relaxing time by yourself with your favourite book.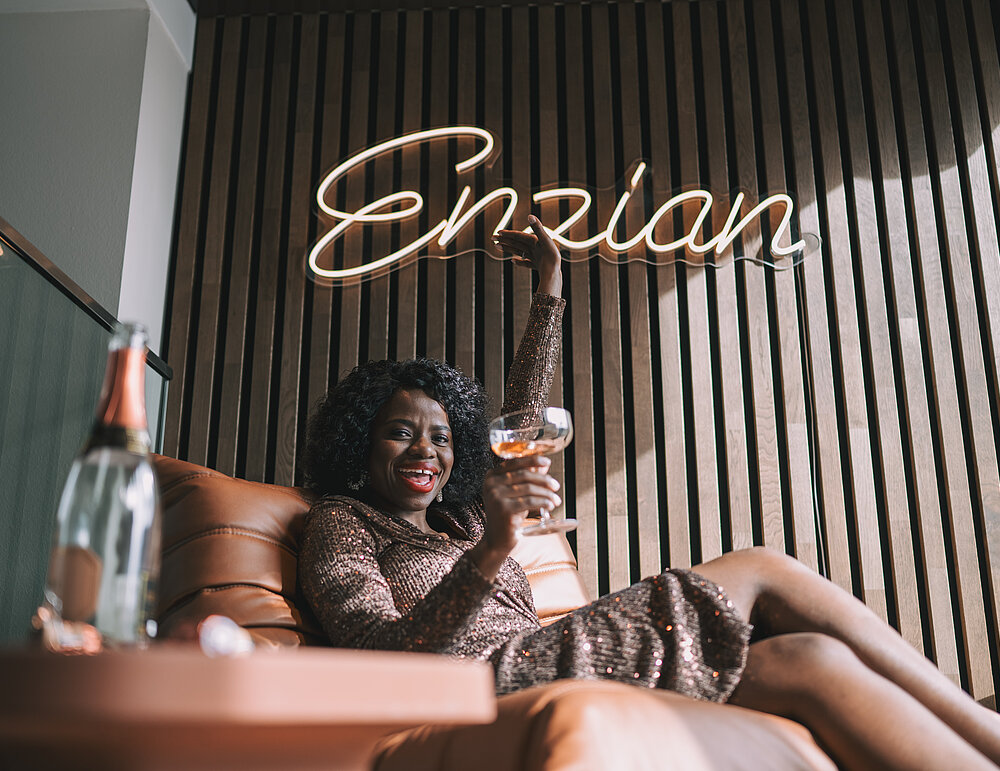 What for you at home is the kitchen table, is our bar here in the Hotel Enzian. It is here that people meet, at all times of the day; here that all kinds of conversations are had and here that you are happy to linger a little longer. Whether it is to enjoy a lovely cup of tea, your favourite drink, or one of our signature cocktails.
Slope location? Dreamily direct!
Where does the winter wonderland start in the Enzian? Right outside the door to your room, so to speak – after all, here with us you get to enjoy a stay that is practically right at the slopes. Three cable cars are mere metres from our ski-in, ski-out hotel in Obertauern. With them you can head out in comfort to enjoy fun skiing on over 100 kilometres – or to enjoy a day relaxing in the sunshine at the lodge.
Rooms & suites in Superior comfort
Just switch off and feel great – you get to do just that in the contemporary, spacious rooms and suites in our 4-star Superior Hotel in Obertauern. And should you want to briefly interrupt your relaxation time to take a business call, our hotel is well equipped for that too.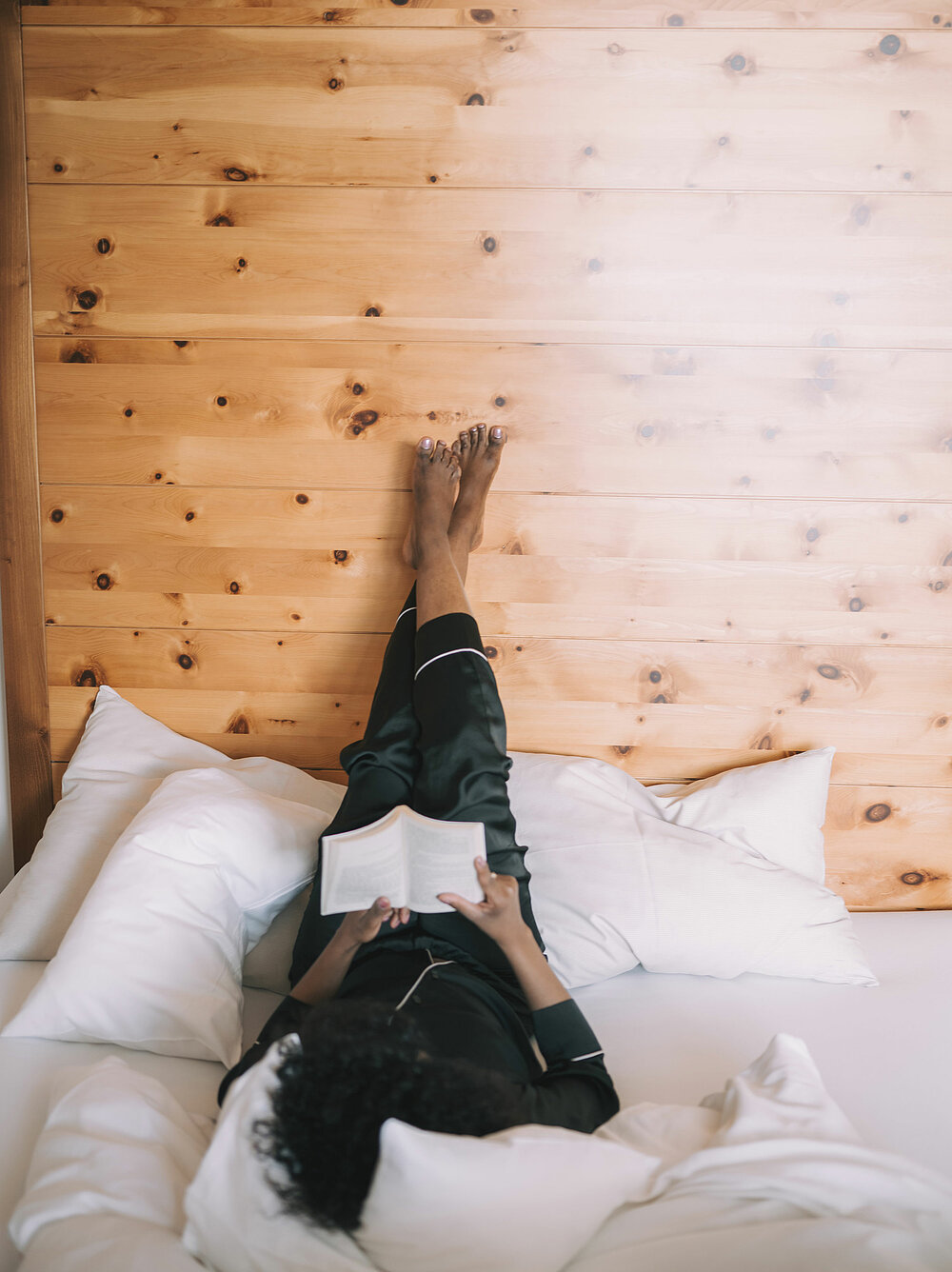 It's the mix that makes it
»Hospitality for us is providing a home for vibrant life. We celebrate difference, adore similarities and bring together what belongs together.«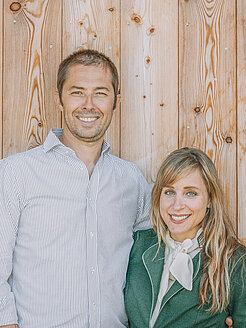 Is it possible to ski-in and ski-out in Hotel Enzian in Obertauern and how far is the hotel from the ski slope?
Hotel Enzian is located right at the slope. It is just a short stroll from our ski store, then you can head out and enjoy some ski fun. Ski-in, ski-out at its finest in Obertauern!
Can I travel to the 4-star Superior Hotel Enzian with children?
Since 2023 our hotel is an adults only hotel, for guests over the age of 18. This means even more Alpine freedom, even more 'me time' and relaxation – and for parents too, finally time to enjoy a lie-in again. The focus can then be back on the kids after your holiday here in our 4-star Superior hotel.
Do you charge for a garage space?
No, a space for you in our garage is included :-) In addition, our concierge will be happy to park your car for you!
Is Hotel Enzian in Obertauern open in summer too?
No, in contrast to many of the animal Alpine inhabitants here, we in the Enzian enjoy a rest in the summer. Hotel Enzian in Obertauern is here for you from the end of November until the end of April.
Are there single rooms in your 4*S accommodation in Obertauern too?
There are no typically classic single rooms in our 4*S accommodation. However, our Esche double rooms, which are approx. 25 m2 are ideal for single occupancy. It is of course also possible for a single person to book a Zirbe double room or a Junior Suite – treat yourself to a little bit 'more'.